Discover more from Stoic Observations
Discovery, humor & reason without ideological baggage.
Over 3,000 subscribers
Babies or Lasers
You can get with this or you can get with that.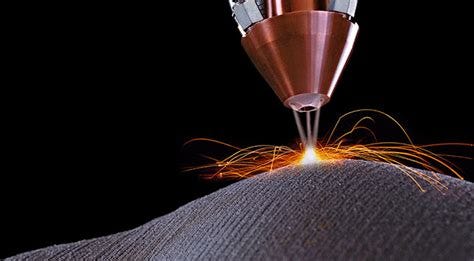 In order to be a writer, rather than a correspondent or a journalist, you have to have something of a disquiet soul. Mine has been troubling me of late as I am moving to these new parts. How much I should write and for what purposes? I will take the "both and" path. I write for people and for machines. 
These days the machines aren't paying much. The world is Charlie Brown flat on its back in the interim between the shock and the first gasp of breath after its wind has been mashed out its quivering lungs. If I were a believer in Gaia, I'd be sniggering right about now. "Oh, you're going to save me, eh? Who's going to save you from yourselves?" The indifference of the planet and the economy are about the same from my perch. The universe doesn't care about motive. It just continues expanding beyond our furthest sight with absolutely no regard to our outer rim. Do the civilizations in Andromeda call our galaxy Andromeda and their own the Milky Way? There are a million questions for every planet, a billion for every star that will never be asked let alone answered. For our own purposes, we narrow everything down to a few comprehensible dimensions and shave off most of those to put a pie chart on the front page - ha! of paper. Then all of us second hand writers get busy turning phrases out here on the fringes of that system of paid publication. The same questions. Are we going to all die? If we do, what was all this for? I'd rather ignore the human questions. I'm human enough and quite mysterious in my own mind, thank you. I'd rather direct my random neuron firings at some digital logic than try to make sense of the rest of humanity. Alas, the machines aren't paying much because the other people who pay for machines to add clarity to their randoms are all beginning to look inward instead of budgeting for digital sensemaking. 
So I'm writing for people on this Independence Day Weekend. Which people? The ones whose confusions are similar to those I've faced and come up with some reasonable excuses maybe five maybe ten years ago. But no I haven't published a book, because that's paper and I'm an outsider to the paper world. I know what it's like to get an email with a handshake contract and fly to Dayton Ohio, or Greenmeadows in Jacksonville or off Westheimer in Houston to fix some corporations digital confusion for a hefty rate of pay. I do not know one goddamned editor or publisher. Everybody says the market is free, but I have an idea of what it's like to poke ones head up in a sea of bloggy prairie dogs. 
Hacking human interest is easy, as I imagine hacking systems would be if I were so inclined. Who hires hackers preemptively? Human interest these American days are swirling around a bowl of racial theories. What a shitty place to be. Human interest these days are going viral about viruses - nobody bothers to use a proper Latin plural any longer. What more is there to be said about human mortality, frailty, foolishness? Infinite amounts of verbiage, just enough to assuage; a secular offering of comfort for the chatting and reading classes. So here goes essay number 9805, or somewhere around that number. Take note ye intrepid anthropologists of the 22nd Christian century, there's a lot more where this came from, but it might as well stand alone. Human interest is always interesting to us humans. 
—-
When I was young, I asked the question of babies or lasers out loud. I explained it to my girlfriend. Everybody around me, I says, is stopping. I can see them slow down and start fighting for the little bit of territory around them. It all seems petty, says I. Why don't they care about what's out there? I've seen the lasers at UCLA on the open house day. I was so very tempted to throw my hand through in a lightning fast Jeet Kune Do slicing chop of fury, but I didn't know the setting on the attenuator that the grad student tweaked to show it burn through that metal plate across the room. I didn't risk it. I was so very tempted to poke my finger in a G. Gordon Liddy expression of absolute will into that crucible of liquid nitrogen, but I couldn't judge the surface level through all of that roiling foggy condensation. These were parameters I aimed to learn in my foreseeable future, but the locals were all fighting over the girls on the drill team. 
I think my girlfriend understood. We laughed at the same jokes on Hill Street Blues. Bobby and Renko. It was new for TV but kind of old already in movies. The world was getting integrated and it was just that easy. Maybe some people thought so but I didn't think Stephen Bochco was a genius. All you had to do was make sure your show had more than one black man in the ensemble. Maybe then people would see there was a more than just the girls around the way. We both knew that and so enjoyed Wednesday nights every week. We could wait for babies because the future was easy to understand.
The babies could wait for us to perfect the lasers, or maybe we could go to another planet before 2001. But the economy had stalled again, and we were just coming back to morning in America. When we finally got through the inflation, a Ford Mustang cost too much and they actually took all of the muscle out. Damn. No babies yet. Where did that Celica Supra come from? It's faster than the KITT car. Do the Japanese know something about lasers we don't know? Who is selling them all of the golf courses? How did the future take a left turn at the Pacific Rim? That wasn't in the plan. 
I learned to live with it because computers were good enough. The aerospace industry had not yet curled up and died in the late 80s, back when America's Dad showed everyone how obvious the future was, even if it was a little more black and Asian than anybody had planned. If it wasn't going to be manned space travel and fusion energy, at least we could save trees with digital. I told them that you could do expenses and money transfers and trade music over decentralized computer networks, but they were still old and wore braces and power ties and nobody wanted to touch computers. All those managers and executives said computers were for secretaries, or just maybe for CAD engineers at Ford. They asked me why don't I get married. I said this is Southern California and my parents didn't time the market, sir. I love my apartment at the beach, but my little BMW needs work. I can barely pay my AMEX bill much less afford a down payment. I have no equity in this primitive world. I write for computers and people. I'm a bit too hermetic for this economy, sir.
And so it went. The universe and the economy kept receding from sight, and just when I thought I was ready to do my graduate work, it was time for baby and I slowed down and started getting petty. What about my goddamned benefits? I thought I cared about money before, but I really never did. My own purposes shrunk down to a nugget of joy, and then another one, and I had to flee New York City like Patio Man. I took off my shoes and learned the drawl. I picked up a golf club and bought a four door. The wife and I arranged pickup times at KinderKare, and entered the tight orbit of toddler lockdown far inside the Legrange points of independent contracting, deep in the gravity well of Planet Gerber. When it's your babies, your backs become highly reflective. Lasers can't get in, you see they carry more heat than illumination. 
I recall the change in me. Back when I used to hang out at the Houston Galleria on lunch break from calculating the updated REIT shares for the investors in the Transco Tower, I used to watch children skate at the indoor rink. One slim girl in light blue did dizzyingly rapid spins at center ice. She was very talented. The more I stared at her performative practice, she bearing the weary face of an athlete in training, the more I puzzled at her age. Was she a tall 9 or a short 12? I only knew she couldn't be 13 or more, or could she? When did I ever pay attention to girls younger than 13? Only before I turned 13 myself, and not much then. I didn't know anything about children - I couldn't figure out their ages. I had been living in Haagen-Dazs & Perrier neighborhoods where school children weren't about. Soon I was delivered into pregnancy and baby world, where I could tell 12 weeks from six months and judge percentile weights and heights of infants. Then I worked my schedule around pediatric appointments and took care to drive at the precise angles to SUVs that blocked the sun's rays from the baby seats. My poor precious sweating sleeping backseat babies with their baby smell. 
We had three. We were outnumbered. We drifted in and out of the upper middle class. We were unusual. We were normal. It wasn't long until I was in cargo shorts with short sleeve shirts over witty Ts from ThinkGeek dot com. People asked what I did. I gestured typing with my fingers. "Computers". Oh. I had Dad written all over me, and it annoyed me from time to time that I didn't make Director, even though I did ok in the market. I began to reckon with the business of making everything for the sake of my own family while others spent a little bit more money for the kinds of fashion shoes that fed and clothed African orphans. Ahh the weight of African babies. Remote work. I listened to the desperate techsplaining of founders and their staffs. They had better make sure that B round of funding gets there on time or they'll not be able to explain their arcane purposes. There would be no exit and thus no moral cover of philanthropy. No hiding behind the smile and cardboard four foot, five figure charity check. Old founders don't die, they turn into angel VCs, retirement in Cabo or /dev/null. At least it comforted me to think so. I had no time for lasers. I had too many babies.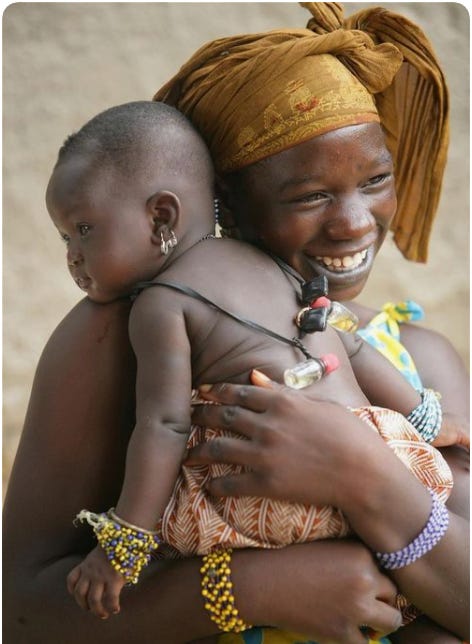 From time to time, my buddy Kenny and I would dream about 'fuck you money'. I stood up for him at his wedding and I met another of his friends. He looked like a pudgy balding James May with a bad complexion. But he had a PhD and a couple patents. Patents with a long 'a', as they say it across the pond. I made the typing gesture but Kenny had already told him 'cloud'. It took me a year to figure out the impact of that moment. I didn't need fuck you money so much as I needed to tell a few folks to fuck off, and so quit trying to clear up my complexion for the purposes of the dangled dosh. I was a bit old for hack days and coding contests. I began to feel sorry for the young coders and their ambitions, jumping up like mad pups for the various proffered Scooby snacks of Silicon Valley. I was skeptical like Cliff Stoll. I had respect for the likes of Danny Hillis. There is an angel. I was still a writer for people. I was still a father to my children. A husband and brother and cousin and everything else in my big fat black family. There's no app for what I'm doing. There are no VCs for baby raising. 
I have met several gentlemen, high on the disagreeability scale who worked tirelessly for their ideas, their businesses, their fortunes. They were rewarded for picking out the obvious future and being indomitable about it at all times. I can't do that. I don't want to shoot one on one against LeBron James. I don't want to try to land an F-16 at night on the tossing deck. I understand where in so many places I am outclassed. Yet I am vexed at the nature of the phrase 'making a virtue of necessity'. We have a nation where extraordinary skills are demonstrated daily and we exemplify the pinnacle of so much that simply doesn't apply to today's necessity. 
Strangely we have fared rather tragically against something that threatens none of our lasers and all of our babies, the failure of our trust in each other and democracy. How did we get so petty? How did we lose sight of the obvious future? When our backs were turned and glossy what light failed to penetrate to our nests of concern? Maybe I was supposed to be somewhere else, because in this moment I feel as though I might have written something for people instead of machines when I did the opposite. As a writer I have to reckon with that sense of responsibility. Someone once told me, someone from the Well, where I once wrote, "You never know how your writing is going to affect someone." Mine, she said, had affected her profoundly. The moment stays with me, in the textual part of my mind where faces and names lose permanence, but where words and meaning persist like mind splinters and haunting spirits of ethical imperatives.
It has been said that brains are a cheap commodity. Yes there are disagreeable people who say so, spreading chump change and chum over political prairies of perky pups. I belong to a nation. A nation trying to do right by its babies, I think. I think I want to write for those people just to remind us of who we are and what we are capable of doing. It is a question of purpose, because what the future needs from us is obvious. 
My soul is disquieted. I am not a journalist. I am a writer. This is not paper, but I have communicated something to you and you read it. I'm not trying to coerce you. I'm not asking for your faith. I am merely open sourcing these periodic commits in all the forks of my mind's repository. Use it. I am writing for you; you and your babies.