Discover more from Stoic Observations
Discovery, humor & reason without ideological baggage.
Over 3,000 subscribers
Preserve Your Legacy
The best of both IT worlds.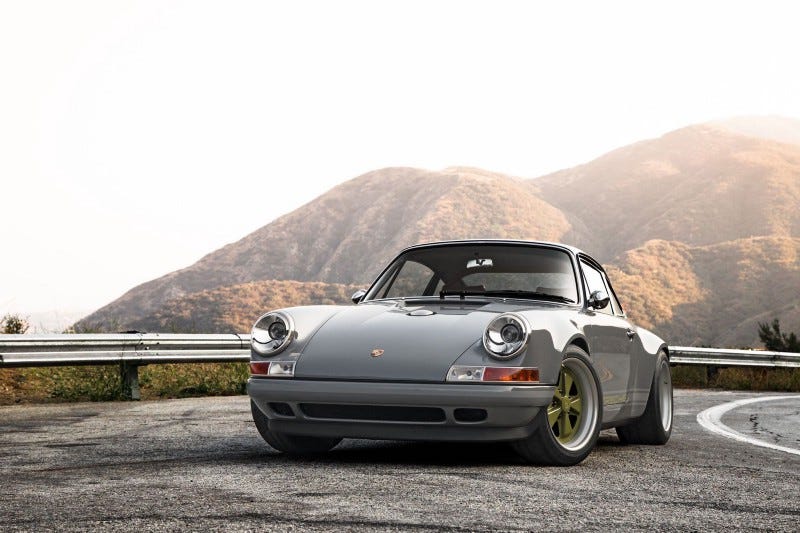 The Singer Porsche
If you are a gearhead like I am, there are few things that get you excited like the choppy rumble of of a hotrod. Of all the tuners, hotrods and supercars, there is a unique class of custom automobiles that combine the beautiful classic lines of great cars of yesteryear with all of the updated technology at today's cutting edge. Companies like Singer and Icon Customs present to their customers the absolute best of both worlds.
In the world of IT, there are old gems as well. We have found plenty of examples of marvelously designed applications that capture many man-years of dedicated programming and attention to detail that reflect a proven area of business critical processing that our customers require. Most of the time, however, their beautiful logic lies trapped in old architectures and monolithic systems that are woefully lacking. Like drum breaks on a 1964 Lincoln Continental, these legacy systems squeal out for updates.
We are proud at Full 360 to have rescued these classics and brought them up to date. From small things like using more descriptive field names in new, faster denormalized database tables, to projects that build new middleware to make mainframe computers web and cloud-facing. Sometimes it's just a matter of finding that applications with large proprietary databases operate just as well on open source technology. Other times, brand new technologies were costing too much and needed to be re-archetected into a competing technology based on the use case. We are finding that companies today are finding Java applications performing too slowly as they run under Websphere or Weblogic (and especially Tomcat). This is where Google found itself several years ago and so initiated the Go language. This is why we offer Application Modernization as one of our professional services.
The shape of things to come is not too far off. What you need is an approach that builds core strengths and leverages your legacy logic yet allows complete flexibility in a modular, cloud-scale architecture. Balance, not bulldozers.