Discover more from Stoic Observations
Discovery, humor & reason without ideological baggage.
Over 3,000 subscribers
Matthew Henson
USA-304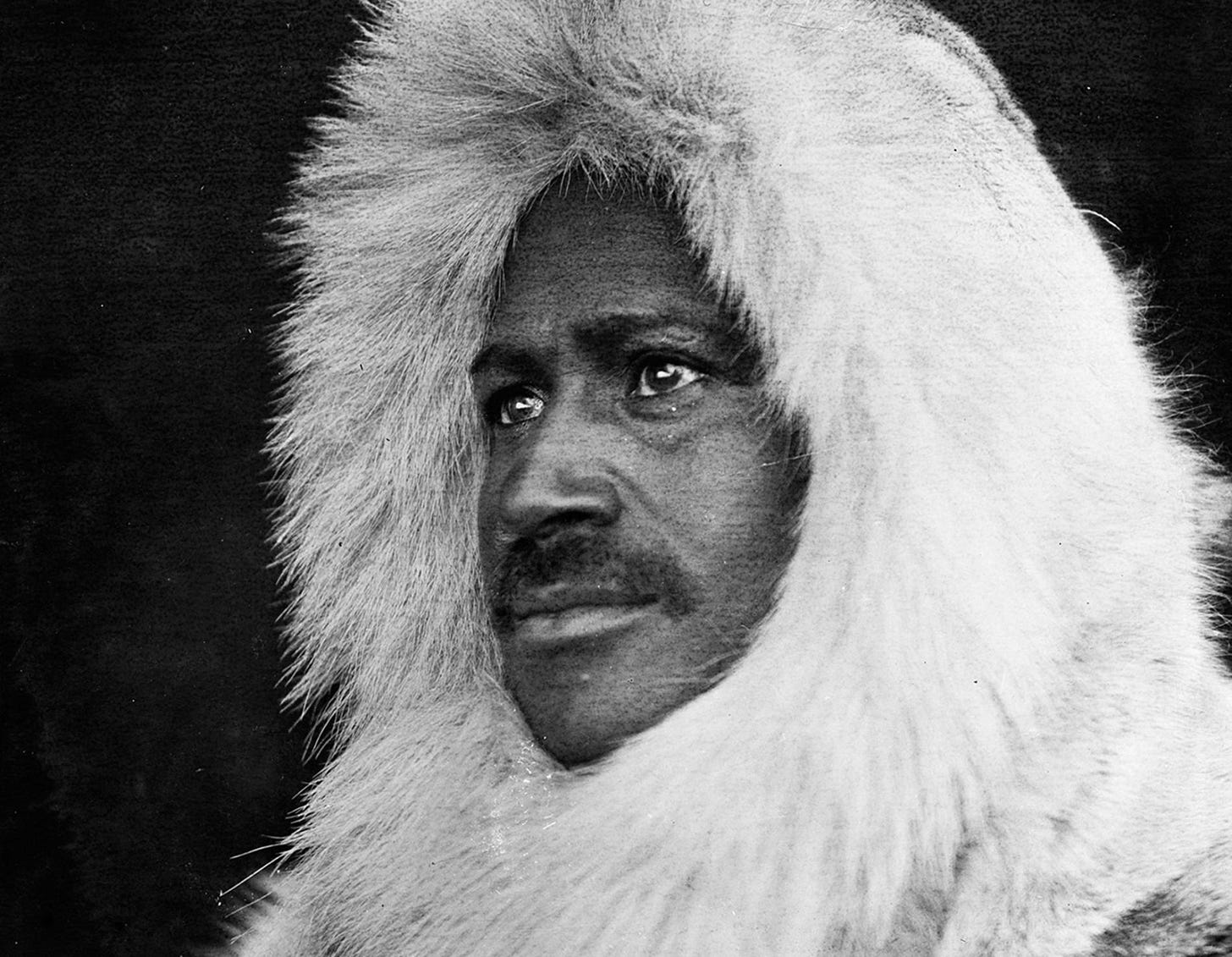 Like most boys of my generation, my first hero was Batman. Similarly when the Gemini program led to the Apollo program, my next heroes were astronauts. And since my Griffindor was moderated by my Hufflepuff, that made my favorite astronaut was Michael Collins. It helped that we have the same name, but I've always admired the fact that he was the man who made sure that Aldrin and Armstrong could get back home. He piloted the Command Module, and orbited the moon solo while the other two planted a flag and picked up rocks. The last hero I ever had that mattered most was Matt Henson, the man who went to the North Pole. He was my first black hero and may have been my last. All of them were adventurers and that spirit remains close to my core self.
Just adventuring on the interwebz today I discovered that the Chinese have something of a GPS system of their own. Its constellation has 3 satellites. Ours, which we share with the planet requires 24 satellites and handles both secured military communications and free, slightly less accurate public service. We have 30 in orbit, so our backup system is larger than China's primary which has been having some problems as of late. What I also discovered was that SpaceX launched the latest of the GPS satellites just a couple weeks ago. Designated USA-304, this third generation satellite is known as the Matthew Henson.
It's enough for me to once again consider my amateur astronomy, at least tracking satellites. When I first moved back to California from Georgia, I lived in Altadena. During those months of the El Nino, there were enough crystal clear nights after storms to eyeball the planets and the occasional satellite passing by. I did so often with my young children. I remember the old Windows program that tracked planets and stars. It always defaulted to the timezone of Neufchatel. HomePlanet. Yeah, brings back memories. So much power and discovery in 14 tiny megabytes.
This hasn't been the first time my heroes have been ignored as the nation pretends it is getting to know itself better by making a fetish of the 'national dialog on race'. I can't remember exactly what it was that was freaking everybody out about black Americans when Lewis Hamilton won the F1 Season. Good for me. I forgot the noise and remembered the signal. But I also remember the irony of it all, knowing how few people today would bother recalling the courage of that great explorer whose name was recalled by the folks at SpaceX and the new US Space Force.
We're doing rocket science. It's worth remembering. Now, where can I get some tracking software for my Mac?