Discover more from Stoic Observations
Discovery, humor & reason without ideological baggage.
Over 3,000 subscribers
The Best Thing Money Can Buy
Solitude.
Solitude.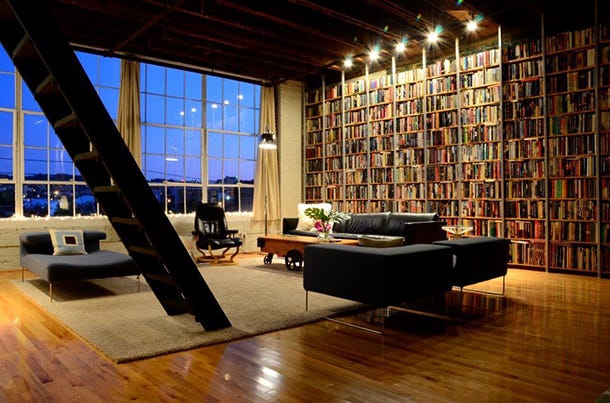 When you have money, you can generally, in civilized places, purchase whatever you need to sustain yourself. You can do so without having to explain your reasons. You pay cash, you get goods. The marketplace is a brilliant invention that allows us to minimize our interactions with people to the simple. If you've ever been in a situation where someone is over-explaining everything and trying to draw you into the complications and frustrations of their lives, you understand what a blessing it is to have them finally shut up. All of us want them to shut up, don't we?
But sometimes that person is your idiot boss, your nagging spouse, your teenaged child, that cop who pulled you over, your sick aunt, your hardheaded father, your demanding mother, your prattling professor, your overbearing minister, your whiny little sister and you just can't get away to find a moment's peace! You want to, desperately, but you're on the hook. You made a promise. You need their approval. You owe them a debt. You ignore them at your peril. And you cannot be free.
Ahh but the saving graces of money. When you have money, you don't have to listen. You can make a few exchanges in the marketplace and buy sanctuary. No questions asked. No strings attached. Yes it's true, money depersonalizes. You can turn complex human interaction into a simple, bloodless transaction. You can abstract away all feeling and emotion. You can just pay cash. Sometimes, that exactly what you need. Here's a dollar, go play on the freeway. Sometimes you need that extended period of time to keep people at arm's length. Just imagine if you had to pay all your bills by barter. Oh. Here comes the electricity man to my doorstep. I'll pay him in poetry. No, wait, it's the student loan gal I've been paying every month for 6 years. I have to fix her a sit-down breakfast and talk about college, again. But we don't have to suffer like that. We have PayPal and electronic banking. We can get rid of all those mendacious creeps with a few clicks. What a brilliant thing to turn all of those people into transactions.
Until you run out of money. Then instead of paying by debit card and making them go away by pushing four buttons in sequence, you have to (oh God help us) pay attention. Paying attention is the most odious kind of payment there is. And the poorer you are, the more attention you have to pay.
They say that it would be a super power if you could read people's minds, but would we really want to? I mean if they can't speak it in words, then it's just as confused inside their heads as it is in our ears. We do read people's minds. It's called paying attention when they talk. Let's be honest, there ain't that many people we want to hear out. Attention is the most precious thing we can pay. We waste too much.
What if you were poor and could only afford to listen to free broadcast radio? You'd have to listen to pop music all the time. All you could afford is Justin Bieber and Rush Limbaugh, because they're free. What if you had to listen to TV pitchmen? Shamwow anyone? What if you couldn't afford education and all of the politicians ideas sounded reasonable to you? What if every rap song sounded like good advice? What if you had to listen all of those annoying relatives because you can't afford your own place? What if you had no money? You'd have to pay attention to all the free dreck from every media orifice and human piehole. Why? I just said it, you can't afford your own place.
Money can buy you your own quiet place. It can buy you freedom from obligations. It can buy you solitude and time to be with your own best friend in the world. You.