Discover more from Stoic Observations
Discovery, humor & reason without ideological baggage.
Over 3,000 subscribers
The Long Tomorrow
My love for dark science fiction.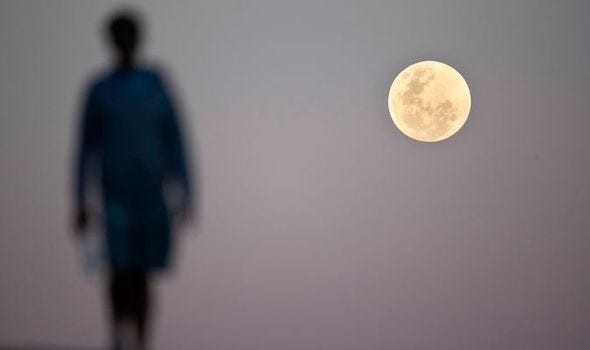 I have always loved the future. It has always been the place where dreams true. MLK's for example. It seemed obvious to me as a kid that such a future was likely. I have recently come to love the writing of science fiction in which the future is where nightmares come true. As such, I often think of certain science fictions as a form of an emotional hedge fund. Today, after a brief haitus on reading altogether, I picked up NPC, the latest from Jeremy Robinson. I'm thinking it's going to be dark. What a lovely time to be Stoic.
The first time I started reading the dark side of sci-fi was when I was introduced to Harry Blackstone Copperfield Dresden, the character dreamed up by Jim Butcher, some 9 or 10 years ago. I wrote of him after the sixth book:
Dresden started off as a sighing, beleaguered mystical gumshoe who stumbled around within the well marked boundaries of the hard boiled detective novel. But somewhere around the middle of the third book, he suddenly burst beyond those boundaries into a ragged but elegiac prince. He not only got the girl, he saved the city, then lost the girl. He not only resisted temptation, he faced his own deep psychological weakness and admitted his desire for the prize offered. Dresden has metaphorically died and been resurrected into the same tired bones and in each episode has reached new heights and depths. Surely there is a narrative type at work that keeps the drama ripe for human consumption, but there is an unremitting yet slowly twisting core that surprises us with its simultaneous ability and lack of depth. In almost every way, Dresden is on the verge of being anti-heroic, but he is unable to restrain his desire to do the right thing. He is the man who never had a woman or children, who never managed to be a father and consequentially he is inevitably and shamelessly drawn to save them at his own peril. He is the man shouting the loudest "Women and children first!", adopting them in their moment of terror against any foe. 

Harry Dresden is an American urban gothic practitioner. He seems to take no great pleasure in eating or drinking, except in drinking in the curves and features of the odd number of beautiful women who plop into his world, but almost never into his arms. He's not excited by fast cars, deep contemplation of the universe, art appreciation or spectator sports. He's something of a loner. A guy with a cat who lives in a basement with no electric lights, computers or stereo equipment. He harbors suspicions about the people who protect him. He pisses off the few that understand him, and he of course always confounds and destroys his enemies, the nefarious characters of the Never Never and their minions who defy the Laws of Magic.
Dresden was but the first. Soon after came Bob Howard, a more self-deprecating yet brilliant and frightful soul who gets pulled ever deeper into the supernatural intrigues bound to befall one whose profession is that of a computational demonologist employed by a shadowy secret branch of British Intelligence. In this vein of Lovecraftian horror the courage and wherewithal to save humanity comes from the same mysterious locale of the soul of Bob as it does for Harry, and for that I love them.
More recently I have been entertained, bolstered and frightened into that sort of deadpan mindset of inevitable doom by none other than Cixin Liu, whose trilogy of novels, beginning with The Three Body Problem takes us to the end of time, space and the human capacity for reason. His second volume, The Dark Forest, puts something of the ultimate nightmarish spin on the Fermi Paradox. It is in thinking about Liu's construction that we find ourselves in today's America.
The Fermi Paradox states essentially that it is almost mathematically impossible for intelligent life not to have sprung up independently all over our galaxy and others as well. If stupid humans could build rockets, then smart aliens could probably travel faster than light. If so, why have we not seen them? Maybe they self destructed. Liu suggests that the universe seems quiet for the same reason a dark forest seems quiet. It is not because there is no life there, but that life is inherently predatory and everyone with a life worth saving is holding their breath and tiptoeing through it. In the reverse of the AIDS slogan, silence is life.
So I shouldn't have to point out the parallel in the world of American arts and letters such as I see it from my perspective. Nobody wants to alert the predators to their existence. Self-censorship is the order of the day, the necessity for survival in the dark forest of 2020. Life is out there, but it is afraid of being eaten by a leaderless (so it is said) big bad wolf.
I often ask people who are ambitiously bright and perennially and energetically engaged in the chatting world who they think might be their Leviathan. Being on the outside as I am, I don't know what it is like to run up against the powers that be. I haven't yet developed a sense of existential dread. Writing for machines has given me that grace. I can deal with rejection from compilers and spell checkers. It's ordinary. I suspect that my late and courageous intellectual hero Christopher Hitchens had that same kind of fearlessness in his life and work. Alas he is dead, and only Nassim Taleb seems to have an equivalent amount of insight and spine. I hesitate to add Nigel Farage because I'm not aiming to make a political point, but I will anyway. I am less capable of seeing whether or not he is ultimately right, but there was no doubt that he was righteous. Can we claim the Leviathan of righteousness itself, or is it the power aggregated from the swayed crowds ascent? I sense there is something of integrity between those two that has the right balance, but I must confess I haven't tried to collect much power in my own writing.
Stare into the eyes of Nancy Pelosi. Stare into the eyes of Donald Trump. Crank up the blues guitar. I've seen the future and it is bleak, gothic, Lovecraftian. We are afraid to speak the truth when the truth is that we have much to fear. There may be no light at the end of the tunnel. There may be more to fear than fear itself. The America that survives this will have, I reckon, the patina of postwar France. There will be more horror in our imaginations. Inevitably, each of us, one by one will be found embracing the suck, in over our heads and resigned to do, at great risk, the only right things that can be done. I don't see institutional rescue on the horizon. Power will not be steered to benefit the common man. It is already the time for the Stoic individual. One must trust in one's own capability.
Therefore we must consider the only true hope the future offers which is that what may have been myth, that of the rugged individual, will survive. The individual, stripped of all institutional assistance will revitalize the emptying out of the corrupted premises. It is our luck that aspect of the American ideal exists, if only in supernatural fiction. It must join our deep need for survival, and we must re-evolve.