Discover more from Stoic Observations
Discovery, humor & reason without ideological baggage.
Over 3,000 subscribers
Virtual Team Success
Culture + Tools + Methodology = Virtual Team Success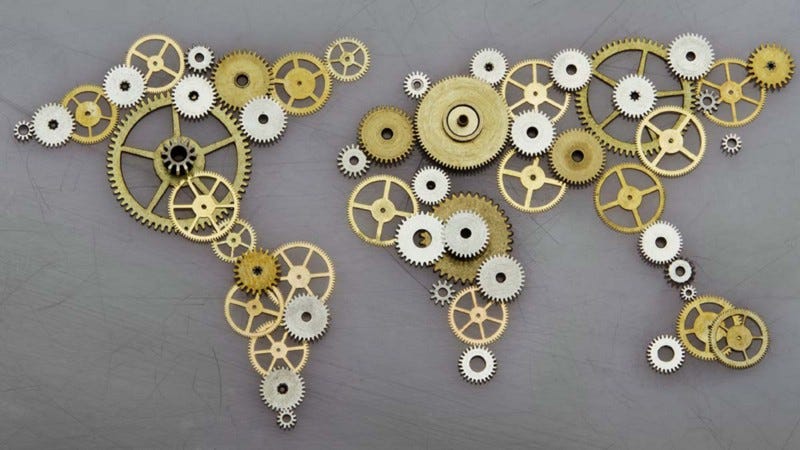 Culture + Tools + Methodology = Virtual Team Success
How are we working during the pandemic? Well, to be honest, in much the same way we worked through the very hard times in Venezuela encountered by our LATAM group. We worked as a team, physically separated but united in purpose and method. We have had an internationally distributed team running our business at Full 360 for over five years now. How do we do it? What's the magic? In this series, I will talk about communications.
Structured Communications
Something that probably isn't recognized enough about organizations of developers such as we have is that we are very sensitive to electronic communications. If you think teenagers with their smartphones are sensitive, we are even moreso. We are likely to get at least 100 emails per day. Plus a several dozen texts and direct messages. We can expect to get alerts from systems that fail. It helps to know where each kind of communication is done most effectively, between humans and humans, humans and machines and machine to machine.
Let's first start with human to human. Obviously we do this through several media. Text, audio, video, graphics and combinations of those.
Slack
Slack is our primary mode of communication. Slack is excellent, but we have made it right for us. It is primarily one for text. But we also use it for audioconferences.
Slack is organized into channels that we design. We created some general purpose channels. All of these start with an underscore so that they are sorted at the top. These are channels like _general, _health, _articles, _projects, _support, _infosec and _random. Some of these are conversational as you would expect, others like _support and _knowledgebase are populated by bots as well as by us. So if there's a trouble ticket generated by our customer, for example, we will always see it in _support. That is because we have machines programmed to do that particular task of aiding our communications.
Additionally we have channels that are all about our customers and their projects. We maintain an internal channel, and also one where customers are invited to participate. So for each of our major customers we will have at least two channels for the developers, project managers etc.
We have learning channels. So when somebody comes across an interesting lesson for a particular service we provide, we can all keep up. We note that these are temporary and should point to more permanent documents in the knowledgebase.
Many of our employees speak Spanish. We have overcome any shyness in being a small but multilingual company. So it is common to see English, Spanglish and Spanish in channels. We don't restrain the way people communicate — whatever works.
In conferencing, Slack allows the full set of functions. Audio, video, text and screen sharing. Most of all, however we use simple audio conferencing. At one time in the past we had VOIP phones. We no longer use them because of Slack.
Email
We almost never use email for internal communications. The primary reason is that there are personal channels in Slack. If I have a message I want to share with only one other person, I can communicate with them one on one in their personal channel. I do use email when talking to customer prospects, partners, or when I want to copy my boss in for formal communications.
We have integrated Slack with tools like MailClark which makes email conversations public within Slack and organizes email chains with external customers. Also, any emails to our generic accounts like info@full360.com or sales@full360.com will be replicated to the _opportunities channel.
Alternatives: WhatsApp, Skype & Zoom
These are alternatives that we use mostly because our customers and partners do. When they initiate a conference, we are obliged to use their system of choice. Since we are certified at the ISO 27001 standard, we are required to have a COOP strategy. COOP stands for continuity of operations. So if our primary systems fail, or heaven forbid something happens to one of our officers, we have to have a backup. WhatsApp is our official backup to Slack. We use the free / personal versions of these tools.
GotoMeeting
When it comes to larger companywide functions where we expect to have more than 10 participants, we use GotoMeeting. It is also our choice for presentations to external customers and partners. GotoMeeting allows us to give control of presentations to different individuals and offers the use of external phone numbers. This is especially useful for international customers or those who do not have the application loaded on their machines. It is a bit more of a formal tool, as you can use it to send invitations to anyone with an email address. It is a highly reliable program and although it's somewhat costly, we have found that it is better than pretty much all of the alternatives.
I hope these experiences help guide you in your communications tactics and strategies. Coming up in the next guides, we will talk about secure communications, incident response, knowledgebases and project management tools.