Discover more from Stoic Observations
Discovery, humor & reason without ideological baggage.
Over 3,000 subscribers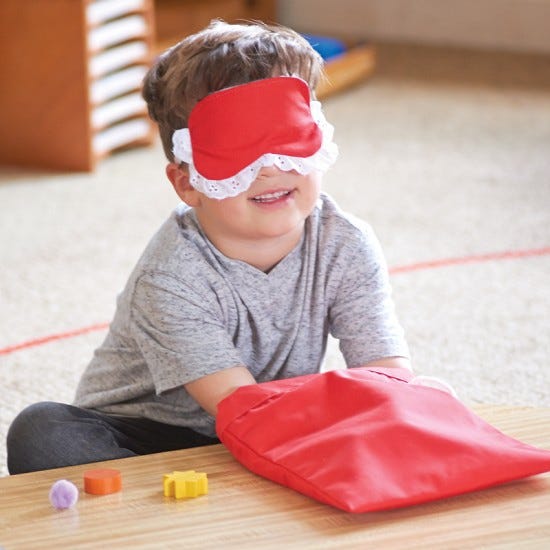 When I started following as best I could the ideas of evolutionary psychology and behavioral economics, I have been pleased to see the slow overturning of old concepts to the new and more explanatory versions. I have been most happy to find a concurrence between EvPsych, Taleb's conceptualizations of risk and anti-fragility and my deep distrust of 'diversity'. There was a breakthrough moment a year or so ago when my interest led me to discover a dude named Henri Tajfel.
Tajfel needs to be taken all the way, because a narrow reading of his finding leads us almost to the conclusion that 'racism is natural' and that 'everybody is racist'. Consider the following abbreviation:
Henri Tajfel's greatest contribution to psychology was social identity theory. Social identity is a person's sense of who they are based on their group membership(s).

Tajfel (1979) proposed that the groups (e.g. social class, family, football team etc.) which people belonged to were an important source of pride and self-esteem. Groups give us a sense of social identity: a sense of belonging to the social world.

We divided the world into "them" and "us" based through a process of social categorization (i.e. we put people into social groups).
The author goes on to conclude:
Prejudiced views between cultures may result in racism; in its extreme forms, racism may result in genocide, such as occurred in Germany with the Jews, in Rwanda between the Hutus and Tutsis and, more recently, in the former Yugoslavia between the Bosnians and Serbs.

…

Just to reiterate, in social identity theory the group membership is not something foreign or artificial which is attached onto the person, it is a real, true and vital part of the person. 

Again, it is crucial to remember in-groups are groups you identify with, and out-groups are ones that we don't identify with, and may discriminate against.
Technically speaking, Tajfel did find in '79 that his observations supported these conclusions. That was his particular work done with Tajfel and Turner in the context of what I call 'The Social Justice Dimensions'. But Tajfel's original breakthrough work was called Minimal Group Paradigm, emphasis on the word minimal. He established that any categorization of individuals would be sufficient to create a positive self-regarding in-group. That was discovered years earlier.
So consider the following by Moghaddam & Stringer (1986) Trivial and Important Criteria for Social Categorization in the Minimal Group Paradigm:
The study examined how the importance of a criterion for social categorization can vary with the social context. The main hypothesis was that there would be no difference between the influence of two criteria of differing real-world importance when each is used independently as the only criterion for social categorization in the same minimal group setting. The subsidiary hypothesis was that social categorization on both a trivial and an important basis would lead to positive in-group bias. The subjects were 66 schoolboys. Social categorization was on the basis of either a minimal criterion or subjects' school house-system. Both the main and the subsidiary hypotheses were confirmed.
In other words, even the most trivial matters of categorizations result in the same kinds prejudices. It could be toe size. It could be boxers vs briefs. It could be left-handed vs right-handed. It could be blood type. In human cognition and psychology those are just as divisive as race, creed, color, gender, sexual preference or any other political or socioeconomic category you choose. In other words we are subject to innumerable in-groups and thus innumerable prejudices, whether we consider them to be serious or trivial.
What I see is that the difference is in the sustaining of matters of rewards, punishments, etc. It is the economy of prejudice that makes us adhere to any certain specific categorizations. Changing the sustainability of such economies is where we can make progress, or reinvest in self-fulfilling idiocy. A trivial commonality is all that is required to overcome and make a new in-group, psychologically speaking.
So this is an indictment of the use of the Social Justice Dimensions. They will generate as much division as is humanly possible, and the more and longer we employ them, the more we invest in a sustainable economy of rewards and punishments along the very lines we are putatively aiming to dissolve. There is an old term for this. Essentialism.
To the ends of the destruction of essentialism and disabuse of the Social Justice Dimensions, I have a concept of precise speech that works perfectly. That is to use the term 'sorts'. What any of us in the digital business know that we can apply arbitrary sorts across any number of human (or non human) attributes. I can create sorts and sets of random attributes (we humans are bad at being random, also a well-understood concept) as I look at any group of entities. In groups of humans any of these random sorts will suffice to establish a group dynamic. In other words just asking the question in a certain manner establishes an affinity over time if those people know they are so sorted. But rather than 'diversity' which instantly connotes the Social Justice Dimensions, if you use the neutral term 'sorts', you are not contributing to the sustainability of essentialist dimensions.
Now I'm not going to pretend that this mapping changes the territory. What I am saying is that if we recognize the core psychology of Tajfel's Minimal Group Paradigm we are less likely to assume racism is human nature any more that Buddhism is human nature. I am also saying that for my writing, this will be particularly useful upon a close reading. I'm not holding my breath but I think all sorts of people will understand that.